Uncomfortable Conversations with a
Black Man
Episode 5
Interracial couple and gold medalists, Lindsey Vonn & P.K Subban, join Rachel Lindsay (the first black bachelorette) & her husband Bryan Abasolo to have an Uncomfortable Conversation about interracial dating and the backlash that has come with it. Lindsey Vonn speaks about fighting for acceptance from black women, as Rachel confesses to formerly being that ignorant judgmental woman.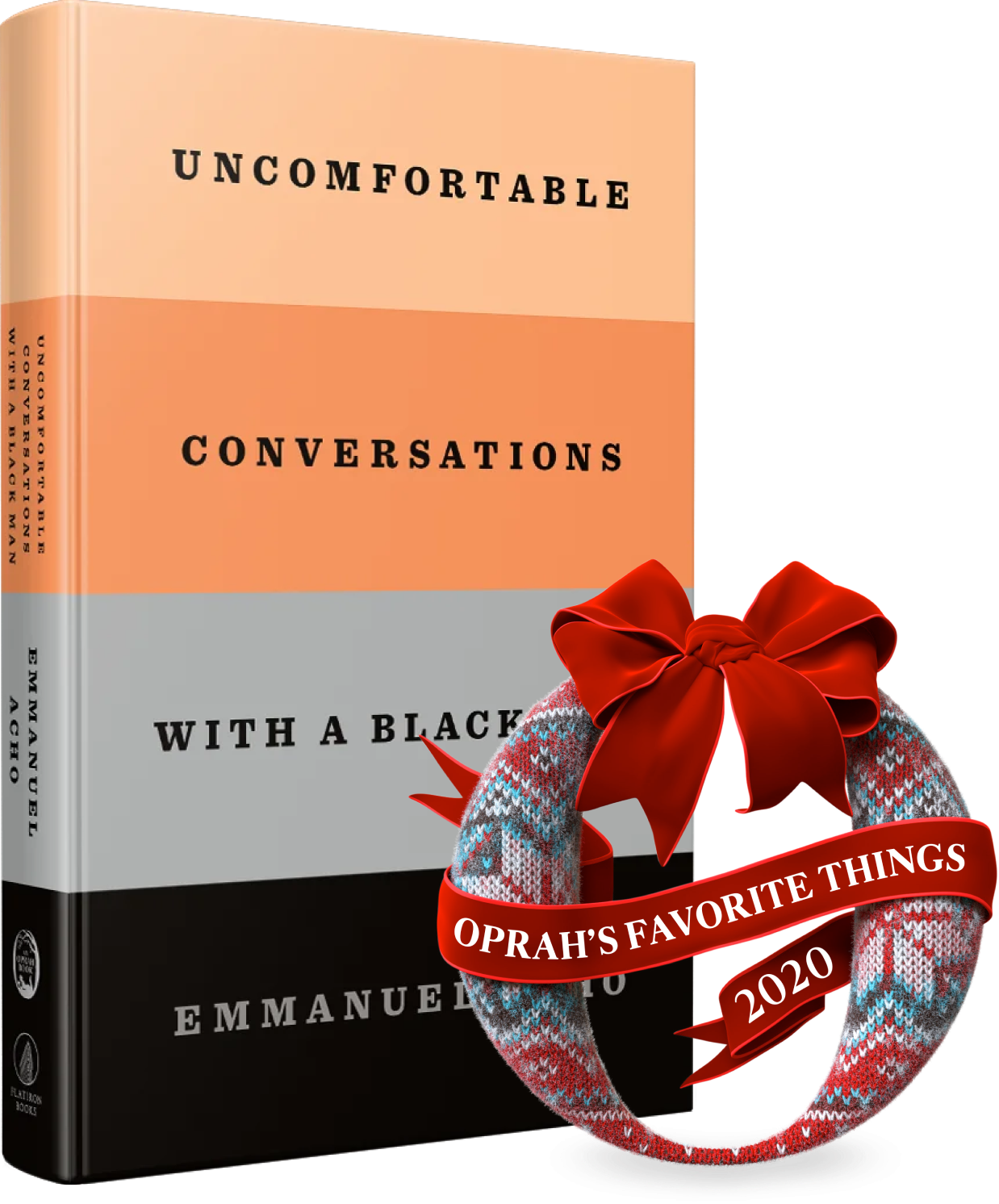 Available Now
Order your copy of the book!
In this book, Emmanuel Acho creates a dialogue that is honest, straightforward, and accessible to those seeking answers. This is a conversation that needs to happen to mend the racial divide in our world.
What is uncomfortable conversations with a black man
Racism is not a virus of the body; it is a virus of the mind, and unfortunately, it can be lethal.
But you cannot fix a problem that you do not know you have. And if "ignorance is bliss", in this case, bliss has caused bondage and pain for others. But there is a fix. We can all access the life-saving medicine that will cure the world's most ailing, long-lasting pandemic. But in order to access it, we're going to have to have some uncomfortable conversations.