Get in Touch
Make sure to follow Emmanuel Acho on all social media platforms, he looks forward to hearing from you!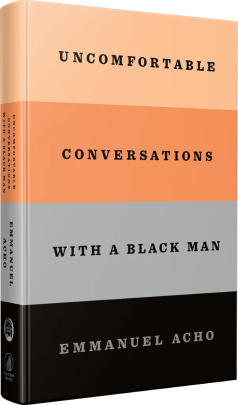 On Sale November 10, 2020
New Book arriving soon!
In this book, Emmanuel Acho creates a dialogue that is honest, straightforward, and accessible to those seeking answers. This is a conversation that needs to happen to mend the racial divide in our world.